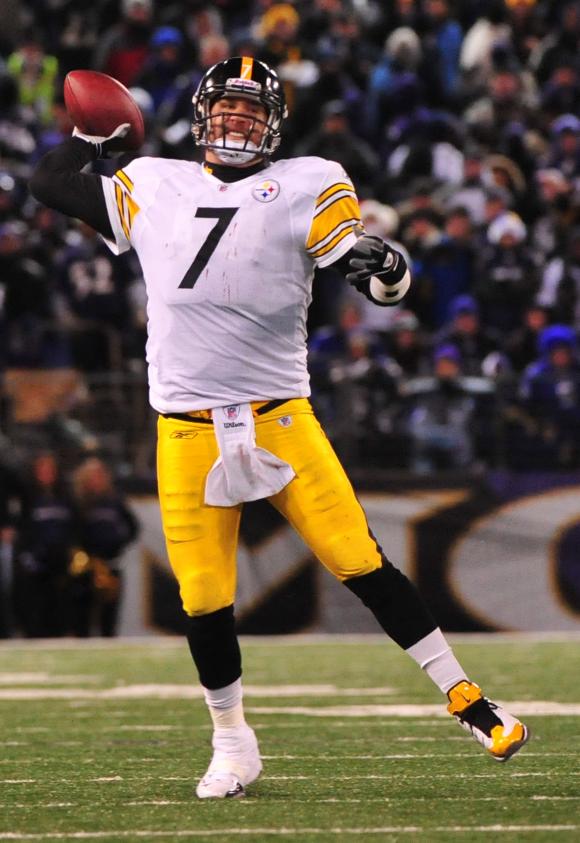 PITTSBURGH STEELERS
Ben Roethlisberger did a lot in his career so far. Ben broke many records that quarterbacks today would dream of braking if they had the chance to. Here are some NFL Records that Ben Roethlisberger broke.
Most regular season wins as a rookie- 13 (2004)
Longest regular season win streak to start a career for a NFL QB -15 games (won all 13 starts in the 2004 season, won first 2 games of the 2005 season)
Highest passer rating, rookie season - 98.1 (2004)
Most games with a completion percentage of 80.0% or higher, single season (min. 10 attempts)- 4 (2007)
Second quarterback in NFL history, along with Peyton Manning, to register three perfect passing games during the regular season, and the only quarterback to ever register two perfect passing games in one regular season.
Lowest passer rating for a Super Bowl winning QB- 22.6 (Only completed 9 of 22 passes in the first Super Bowl he ever played)
There are many more NFL records that Ben Roethlisberger holds, but these are the most important ones in his career.